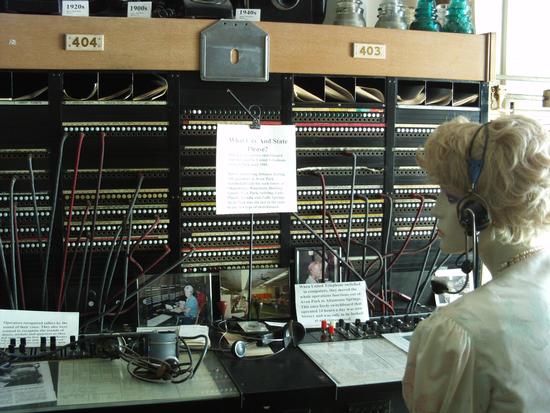 This is a two person telephone switchboard that was used by United Telephone of Avon Park until 1985.
Before direct long distance dialing, 100 operators in Avon Park handled all calls for such towns as Okeechobee, Wauchula, Bowling Green, Avon Park, Sebring, Lake Placid, Arcadia and Zolfo Springs. Avon Park was the last in the state to use this type of switchboard.
When United Telephone switched to computers, they moved the whole operations functions out of Avon Park to Altamonte Springs. This once lively switchboard that operated 24 hours a day was now history and is on display at the Avon Park Depot Museum, only to be looked at and remembered.